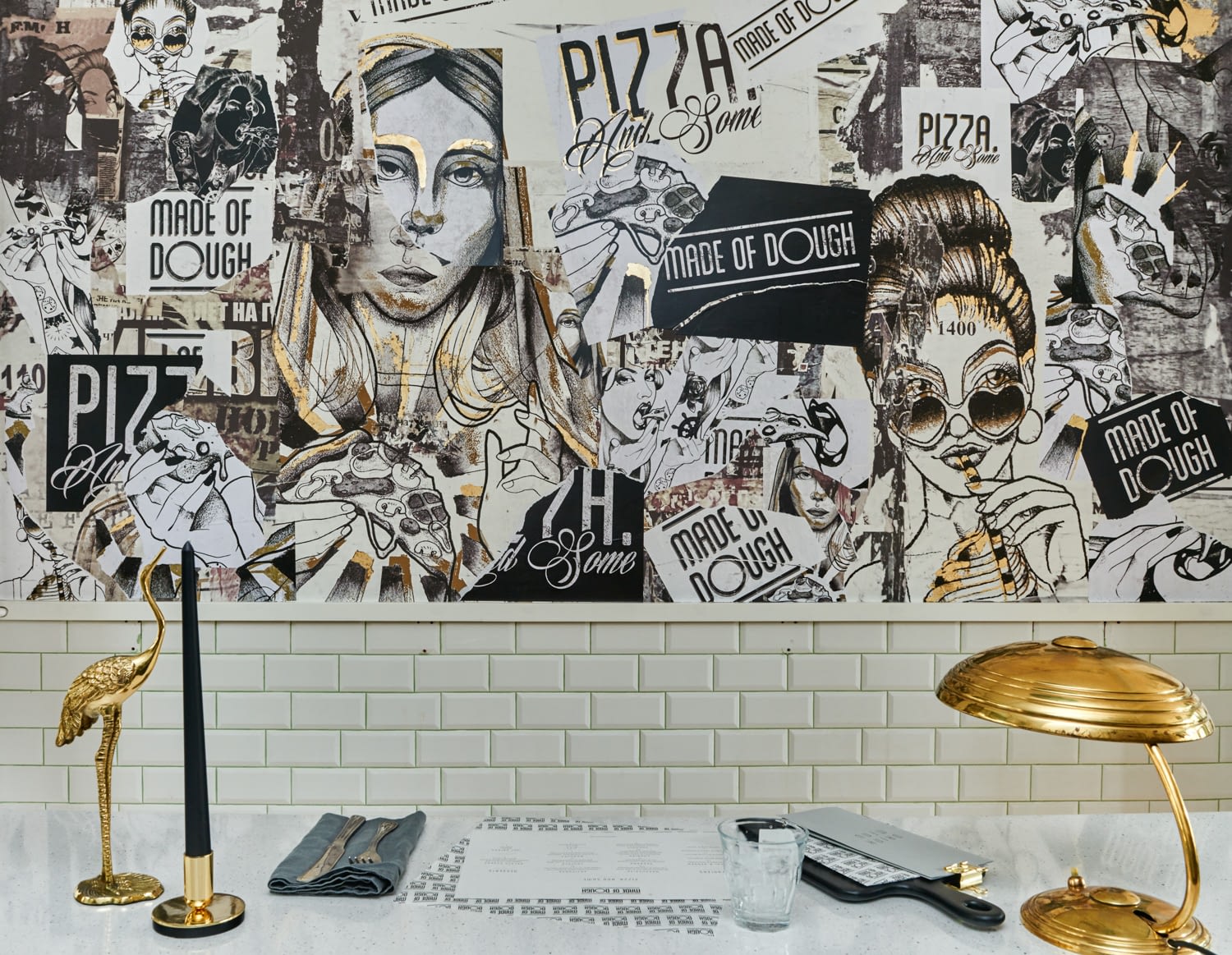 Made Of Dough opened its second branch in Peckham, South London in Summer 2017. Whilst at Run For The Hills we were tasked with designing the interiors and applying the restaurant branding to the space.
As well as working on the menu and branding collateral design, we designed large spacial graphics that were totally unique to the brand and the space, including gold window decals and a large wall mural.
Using the brands current tattoo style illustrations, we created a fly postered feature wall with extra gold leaf details which also matched the golden window decals on the restaurant facade.